NFL Free Agent Predictions: Quarterbacks and Running Backs
---
Well, the start of 2020 is a thing, right? With COVID-19 (Coronavirus) a fixture in everything we do in our lives for the foreseeable future, we have to face this issue seriously, and that's what sports leagues have done, essentially suspending operations until we can get everything under control.
First and foremost: USE COMMON SENSE. Wash your hands. Shower after going out in the general public. You may not get the virus but you can still carry it and for people that have weaker immune systems, that can be extremely dangerous.
As far as the NFL goes, the offseason has mostly continued without interruption minus team activities/meetings and the league meeting that coincides with the new 2020 league year being cancelled. Free agency is still in full swing, so with legal tampering come later today, we're going to give some thoughts here on some of the major free agents and where we think they land! Without further adieu...
QUARTERBACKS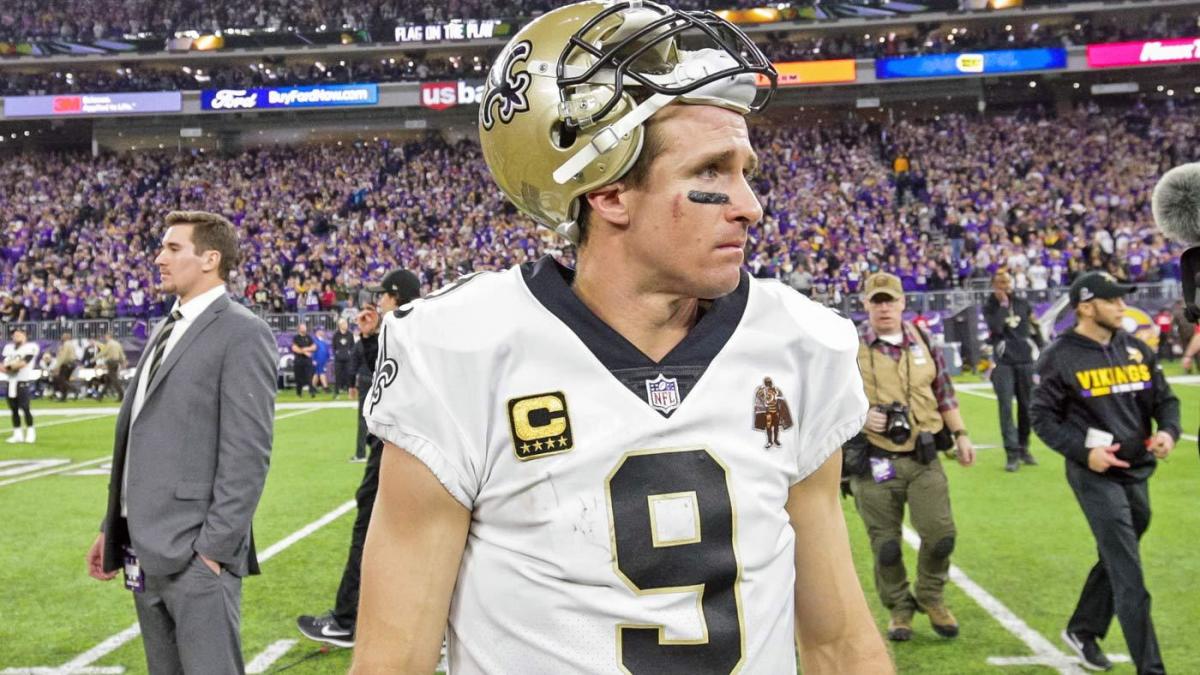 Drew Brees
Prediction: New Orleans Saints
Let's be real here. If Drew Brees isn't retiring, he's staying right in New Orleans until he does. He may be 41 and considering "long in the tooth", but he's still a quality signal-caller and has the best weapon in the NFL in Michael Thomas to throw to along with Alvin Kamara and Jared Cook. Brees' yards per attempt has stayed in line with the last half decade, and he won't hurt you throwing interceptions as well. While the seasons of Brees throwing for close to 5,000 yards are likely over, he is still a solid QB1 you can snag after the sexy names ahead of him have been drafted. The Saints and Brees are a perfect marriage for each other when it comes to his fantasy value, as aside from a couple of landing spots, Brees' value would likely take a steep nosedive.
Tom Brady
Prediction: New England Patriots
As much as we'd love to see Tom Brady in a uniform other than the red, white, blue, and grey of the New England Patriots, it's likely not going to happen. Unlike Hall of Fame quarterbacks Joe Namath (Rams) and Johnny Unitas (Chargers) who changed teams late in their careers, Brady can have a meaningful on-field impact with any team he joins and plays for, even at his advanced age of 42 (going on 43 at the start of the 2020 season). It's easy for Brady and his agent to drum up interest elsewhere only to drive the market back to Foxboro and that's what I see happening. Nobody plays cards closer to the vest like Bill Belichick.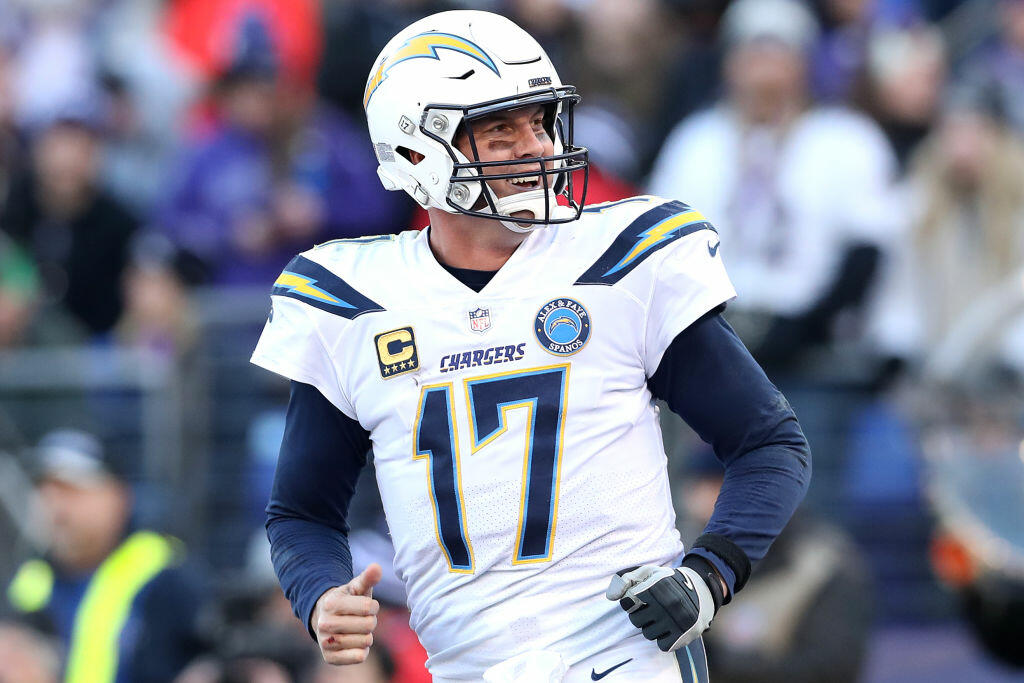 Philip Rivers
Prediction: Indianapolis Colts
Philip Rivers packed up shop in San Diego, bought a house in Florida, and now we're all wondering what's next for the youthful (in comparison to the two players above) former San Diego/Los Angeles Charger? Well, the Rivers to Indianapolis talks have been talked about ad nauseam since the Super Bowl and for good reason. Rivers would play more than half of his games indoors (including NRG Stadium in Houston) and behind a well-built and solid offensive line that he hasn't had in San Diego/Los Angeles. Reuniting with Colts head coach Frank Reich (Chargers QB coach and OC from 2015-2017) only sweetens the deal. It's something that is very easy to see for Rivers' last shot at getting a Super Bowl ring.
Dak Prescott
Prediction: Dallas Cowboys (Franchise Tag)
Update: Heavily rumored to be receiving franchise tag by Dallas Cowboys
With so many players needing long term contracts, it's likely that the Dallas Cowboys give Dak Prescott the franchise tag to continue negotiations for a lengthy deal. Even if for some reason he's not tagged, the Cowboys would be foolish to hit reset at the quarterback position with their veteran roster already in place.
Ryan Tannehill
Prediction: Tennessee Titans
UPDATE: Signed to long term deal by Tennessee Titans, 4 yr., $118m
Can Titans GM Jon Robinson trust the small sample size shown by Ryan Tannehill in 2019 enough to warrant signing him to a long term contract? Tannehill was excellent not only in real life but in fantasy football as well, as he was the 3rd best quarterback in fantasy from Week 7 to the end of the season. Or maybe the problem was Adam Gase the entire time and Tannehill is the early 30's late bloomer quarterback of this generation. Who knows anymore. Either way, Tannehill made himself some pretty good future money in those 11 weeks of the regular season into the AFC Championship. The best case scenario for Tannehill would be to sign a long term pact with the Titans, as him inside that system has seemed to work out very well for him in the short term, but we'll truly see if it is a small sample size.
Jameis Winston
Prediction: Tampa Bay Buccaneers
Jameis Winston just threw for 5,000 yards and threw 30 interceptions in 2019, so this gunslinger went out and got LASIK surgery. You're intrigued. I'm intrigued. If Winston threw for 5,000 yards without being able to see clearly, imagine having 20-20 vision. I can see (with my non-LASIK vision) the Tampa Bay Buccaneers giving Jameis a one year "show me" deal to see if there's any improvement in Winston for 2020.
Other quarterbacks:
Teddy Bridgewater (Bears)
Marcus Mariota (Chargers)
RUNNING BACKS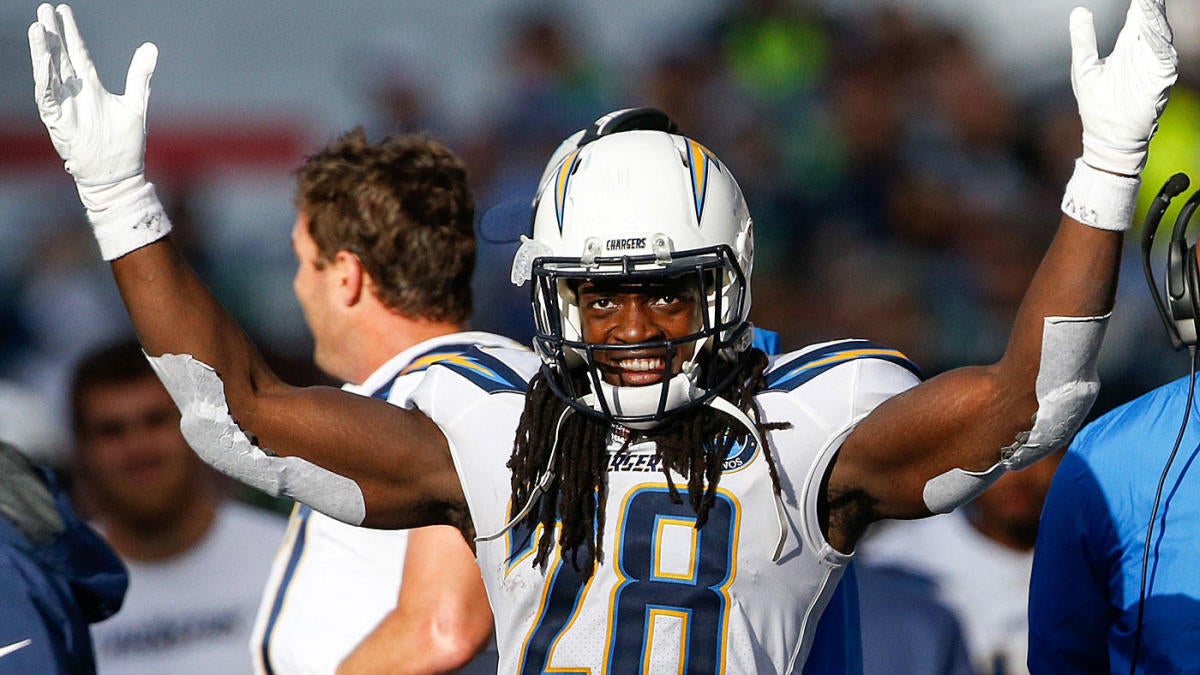 Melvin Gordon
Prediction: Tampa Bay Buccaneers
My prediction was originally the Tennessee Titans plunking down some major resources for Melvin Gordon, but if the Titans aren't going to pay for Derrick Henry, what are the odds they'll pay for Gordon? Let's remember, Gordon has some pretty exorbitant contracts in his own right at the beginning of last season before his eventual return to the Los Angeles Chargers in the 2nd quarter of 2019. Gordon is a quality back but may do well in a timeshare to take some of the tread off of his tires. A tandem with Ronald Jones in Tampa may be the answer, as the threat of the passing game with two elite weapons could open up a lot of running lanes and open up the Bucs' offense even further.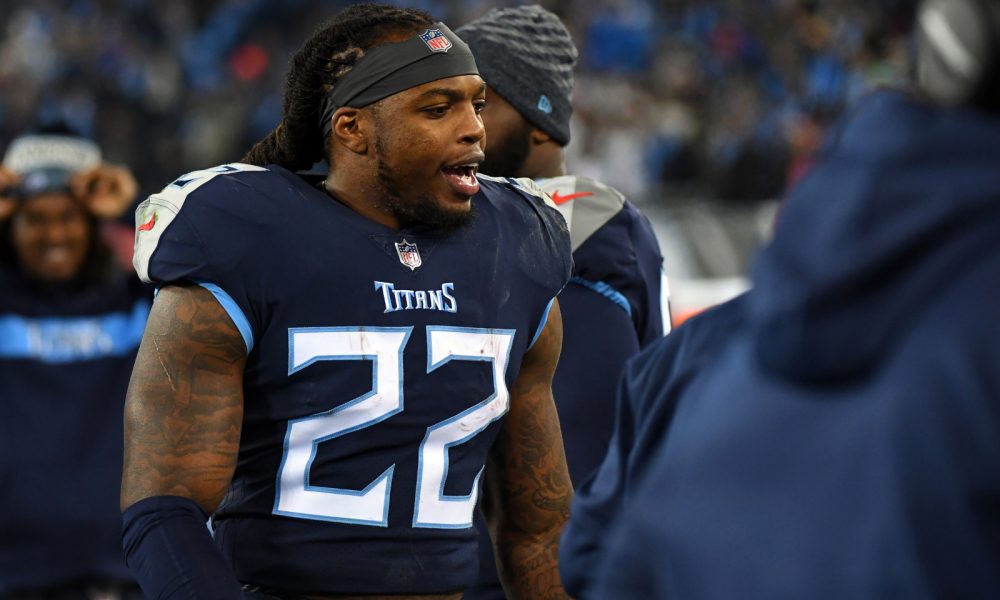 Derrick Henry
Prediction: Tennessee Titans (Franchise Tag)
UPDATE: Reportedly franchise tagged by Tennessee Titans
Teams are looking for their running backs to be multi-faceted, to help out in the passing game and, well, Derrick Henry doesn't offer that. What he does offer was shown in spades last season for the Tennessee Titans, leading the NFL in rushing with 1,540 yards. I can't see the Titans paying Henry his asking price, which would blow the largest running back contract out of the water. Maybe Henry comes down on his price after seeing what the market dictates, but it's likely Henry won't be franchised and the Titans won't pay that amount. The Texans aren't tied to anybody in the running back room except Duke Johnson, so the fit makes total sense here to give the Texans that edge on the ground they haven't had in quite some time. Henry pairing with Johnson and Deshaun Watson would be lethal and vault the Texans offensively into the stratosphere. It'd be just a matter of how Bill O'Brien would screw it up come playoff time, if they get there.
Kenyan Drake
Prediction: Arizona Cardinals

Update: Drake reportedly given the transition tag by the Arizona Cardinals
Kenyan Drake came to the Cardinals from the Miami Dolphins in mid-season of 2020, and in his first action on Thursday night against the eventual Super Bowl runner-up San Francisco 49ers, reeled off 110 yards on 15 carries with a touchdown. He then lit up fantasy scoresheets in the playoffs with 363 yards and 7 touchdowns in weeks 14-16. He clearly has found a groove in the desert and it's a solid bet he will stay there at least in the short term. David Johnson's presence will take some carries away and Johnson's massive contract will likely keep him there in Arizona for this year with his $16.2 mill (pre-June 1) / $13.2 (post-June 1) cap hit if he were cut.
Jordan Howard
Prediction: Chicago Bears
Jordan Howard endured what can only be described as a lost season in 2019. He suffered a shoulder injury in Week 9 but was never cleared for contact for the regular season and by that time, the fingertip grasp he had on the Philadelphia Eagles' backfield was lost to Miles Sanders. The Eagles could bring Howard back on a short deal if they feel better about his shoulder, but as things stand, it looks as though the Eagles are likely to add a complement to Sanders in the draft or elsewhere in the free agent market. Enter the Chicago Bears, who originally traded Howard to the Eagles for a 6th round pick. The Bears have a need after year one of David Montgomery didn't go so great, but maybe Montgomery shouldn't be counted on to shoulder the entire workload. Howard could earn a short-term deal and would be a nice, familiar pickup for Matt Nagy's Bears, who could use some punch in short and goal line scenarios.
Stay tuned for the next installment later on with Wide Receivers and Tight Ends!
---