Week 1 NFL DFS Value Players
---
Guys, we made it! It's almost Week 1, and, boy, have I been jonesing for some real, legitimate football. What makes Week 1 even better is that there are some extreme values to plug in lineups for your daily contests.
Look, I love the studs as much as the next person, but the truth is sometimes you just can't afford them at cost. Why pay up when you can get the same return at a reduced price? That's why we're going to the thrift shop to find some designer players at knock-off price salaries. Let's pop some tags!
(Salaries are from DraftKings' Classic 13-Game Sunday slate September 12, 2021.)
Quarterbacks
Trevor Lawrence, JAC @ Houston Texans ($6,200)
We'll start nice and easy with my first pick. Any quarterback who plays against Houston's depressing defense is almost an automatic start. Last season, the Texans defense ranked 30th in total yards allowed. Opponents also scored 464 total points against the Texans last season. The departure of J.J. Watt has not made this unit any better, and Trevor Lawrence will capitalize on these defensive weaknesses. He's mobile in the pocket and has a couple of receivers who can stretch the field and exploit Houston's cornerbacks. A little icing on the cake is that Jacksonville's defense is nearly as bad as Houston's, meaning this game should be close, and Lawrence will be forced to throw the entirety of the game.
Jimmy Garoppolo, SF @ Detroit Lions ($5,500)
With a Detroit Lions team in complete rebuild mode and a first-round rookie breathing down his neck for the starting job, Jimmy Garoppolo is primed to have a big game. His big vertical weapons, Brandon Aiyuk, Deebo Samuel, and George Kittle are healthy, and Detroit ranked dead last against the pass last season. Garoppolo also isn't afraid to use his legs to score, giving him some rushing touchdown upside. Yeah, he may not be healthy all season, and yeah, he may not be the starter in the next few weeks, but these negatives have helped drive his salary down. Take advantage of it!
Jameis Winston, NO vs. Green Bay ($5,200)
Unlike the previous two entries, Jameis Winston wasn't picked because of his matchup; Green Bay's secondary is GOOD. I chose Winston based on the control he has shown in New Orleans' offense under the direction of coach Sean Payton. During the preseason, he led the NFC in passer rating at 124.8. I also chose him based on his salary. He's been slinging this preseason, totaling 219 yards and three touchdowns, and one interception. At only $5200, even if he does throw a couple of interceptions, he should hit value and then some.
Wide Receivers
Laviska Shenault, JAC @ Houston ($5,000)
In case I need to repeat it, the Houston Texans defense is bad. Last year, in his rookie season, Laviska Shenault exploited their weaknesses, tallying seven receptions and 79 yards, and that was with Gardner Minshew at quarterback. This preseason, Shenault showcased his talent and the newly built rapport with Trevor Lawrence. He's also used in various formations in head coach Urban Meyer's offense, and with running back Travis Etienne out for the year with a Lisfranc injury, Shenault is set to see a fair share of his vacated targets. Lock him in to have a big week.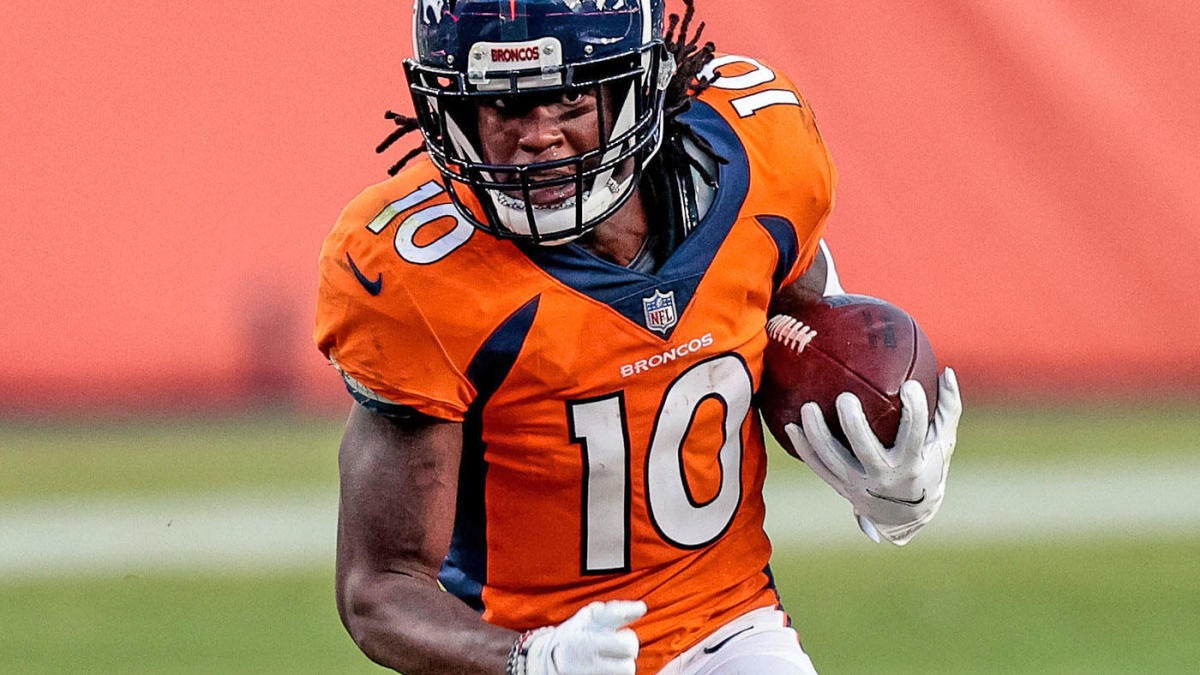 Jerry Jeudy, DEN @ New York Giants ($4,800)
I have tweeted about this in the past, but I feel it is criminal to have Jerry Jeudy's salary at only $4,800. The Denver Broncos named Teddy Bridgewater their starting quarterback Week 1, increasing Jeudy's likelihood of success. Bridgewater was 1st in the league in completion percentage at 73.4%, meaning Jeudy won't have to contend with quarterback error as he did last season. The New York Giants have one of the top secondaries in the league, but with Bridgewater's vision, Jeudy should still be able to produce. This is also a revenge game, with Denver's current offensive coordinator, Pat Shurmur, being the Giants' former head coach. I'm expecting Shurmur to feature Jeudy heavily.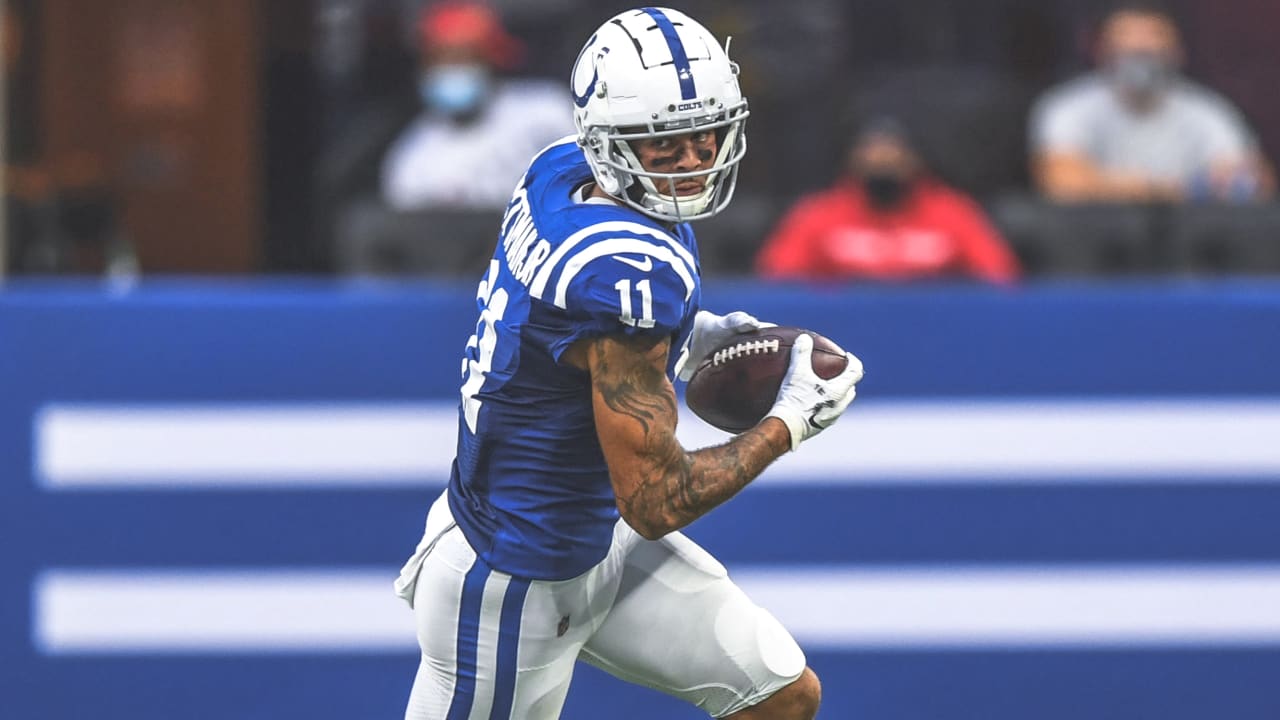 Michael Pittman, IND vs. Seattle ($4,100)
Michael Pittman makes this list for several reasons, the first being the IR designation for T.Y. Hilton. Hilton was placed on IR September 1st with a neck injury, and while Pittman was already the arguable wide receiver one on the team in training camp, the absence of Hilton further solidifies his position. I also like Pittman with Carson Wentz under center. Head coach Frank Reich couldn't necessarily feature Pittman in his offense as much as he wanted to with an aging Philip Rivers as the quarterback, but Wentz's arm strength should allow Pittman to stretch the field. Seattle's secondary is also ranked among the worst in the league, allowing 4,560 yards to opponents in 2020. At $4,100, Pittman should return his salary big time.
Jaylen Waddle, MIA @ New England ($3,600)
Beginning Week 1 at New England, a hated division rival, Jaylen Waddle will look to immediately impact this Miami Dolphins team. Will Fuller V is out Week 1, serving a suspension for violating the NFL's performance-enhancing drugs policy, and DeVante Parker is still banged up, dealing with an undisclosed soft tissue injury. Unlike most rookies, Waddle didn't have to develop a rapport with his quarterback, as he played with Tua Tagovialoa at the University of Alabama. New England's pass defense isn't anything to sneeze at, but I think Waddle's speed and elusiveness give him an edge against defenders. Plus, it's only a $3,600 salary for a target monster? Yes, please!
Marquez Callaway, NO vs. Green Bay ($3,400)
After a superstar showing against the Jacksonville Jaguars in the preseason, Marquez Callaway is the chalkiest pick on this list. Callaway caught all five balls thrown his way during that game, amassing 104 yards and two touchdowns. Those numbers are impressive by themselves, but the awareness and ease in which he made those catches were mind-blowing. Michael Thomas and Tre'Quan Smith are both out of Week 1, making Callaway the default WR1 for the New Orleans Saints. As I said, he will be chalk at his salary, but I think he might pay off enough that if you don't have him in your lineup, you'll miss out on some money.
Running Backs
Trey Sermon, SF @ Detroit ($4,500)
San Francisco 49ers' head coach Kyle Shanahan is known to love his committee running backs, and Trey Sermon fits right in this system with Raheem Mostert. He's impressed during the preseason, putting up 37 yards on 7 carries in the Week 3 game against the Las Vegas Raiders. The matchup with the Detroit Lions should get out of hand quickly, shifting the game script in Sermon's favor. Oh yeah, did I mention that the Lions' defense stinks? He's going to feast against the 31st ranked run defense in the league.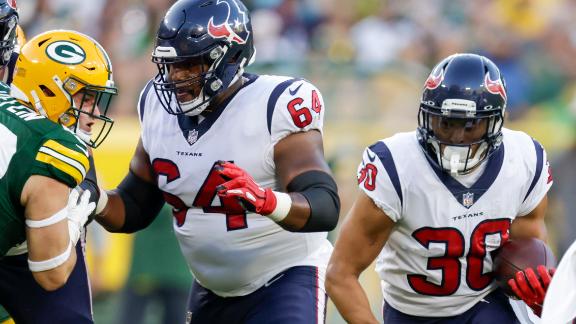 Phillip Lindsay, HOU @ Jacksonville ($4,700)
Phillip Lindsay is another back working out of a committee, but I'll let you in on a little secret. You're not going to get a bargain salary from a workhorse back barring injury after the prices are released. Lindsay is one of the bright spots (and I use that term very loosely) on a terrible Houston Texans team, even if only for his PPR value. Jacksonville's run defense also stinks, so I can see him breaking loose on some early down shots. If Tyrod Taylor starts the game in place of Deshaun Watson, Lindsay's role could expand, so keep an eye on that. Overall, the game may not be pretty to watch, but I think Lindsay returns his salary.
Ty Johnson, NYJ @ Carolina ($4,400)
After rookie running back Michael Carter failed to shine during camp or preseason, Ty Johnson has emerged as the committee back aside from Tevin Coleman. During the year's final preseason game against the Philadelphia Eagles, Johnson earned 53 yards on 13 carries and found the end zone. He's earned the praise of head coach Robert Salah throughout the preseason due to his hard-nosed run style and receiving ability. Week 1, Johnson will meet against the Carolina Panthers, who ranked 28th in yards per attempt last season. Johnson will earn plenty of snaps to rack up some points even with the other running backs on the Jets roster.
Tight Ends
Dan Arnold, CAR vs. New York Jets ($2,600)
There has been plenty of buzz on the interwebs about the "Darnold to Arnold" connection this offseason. It's not exactly surprising, as Sam Darnold isn't known for his long bomb ability. In fact, he ranks 51st in air yards per attempt in the three years he's been in the league. Dan Arnold could reap the benefits of these short checkdowns, especially against the New York Jets. In 2020, the Jets gave up the second-most fantasy points to tight ends, with only the Atlanta Falcons being worse. Even with a new head coach, I can't see the Jets improving that much, so I'm buying the "Darnold to Arnold" dip.
Pat Freiermuth, PIT @ Buffalo ($2,500)
Ben Roethlisberger likes his new rookie weapon, Pat Freiermuth. In the final preseason game of the year, Big Ben tossed two end-zone passes to Freiermuth, making me think he's a legitimate red-zone weapon. Freiermuth also has great hands, something we haven't seen the past few years in Pittsburgh. Although the Buffalo Bills aren't as bad as the Jets against tight ends, they're still in the bottom third of the league, so I'm looking for the 'Muth to pay off his salary and then some.
If you like what you read, hate what you read, or feel indifferent, follow me @Britt_Flinn on Twitter and let me know what you think.
---