Week 10 DFS Values
---
After a CRAZY Week 9 in the NFL where there were upsets galore, sneaky inactives (looking at you, Miami), and just an overall air of chaos, it's safe to say that, for the most part, we're ready to move on! Week 10 looks to be a little kinder to our lineups (and our bank accounts), so let's jump on in with some value plays that could build back your bankroll this week.
(Salaries are from DraftsKings' Classic 12-Game slate for November 14, 2021.)
Quarterbacks
Matt Ryan @ Dallas Cowboys ($6,000)
It seems that Matt Ryan has finally found the magic elixir to power the Falcons' offense. Last week, Ryan beat the Saints on the road, completing 23 of 30 passes for 343 yards and two touchdowns through the air. This week, the Falcons are facing the Dallas Cowboys who are allowing 19.58 fantasy points per game to the quarterback position. Atlanta is going into this game as a nine-point underdog, but with the highest over/under of Week 10 at 54.5, it has massive shootout potential. I love Ryan at this salary.
Carson Wentz @ Jacksonville Jaguars ($5,900)
Despite handing the Buffalo Bills their second loss of the season in Week 9, the Jacksonville Jaguars are still downright bad against the quarterback and the passing attack. They are still allowing 19.28 fantasy points per game to the position, and Carson Wentz has shown all season that he can exploit weak passing defenses. In the last six games, Wentz has thrown 14 touchdowns and only two interceptions, and his rapport with Michael Pittman Jr. gets stronger every game. Indianapolis' passing defense is also one of the worst in the league this season, so this game has shootout potential if Trevor Lawrence can get his offense together. I think Wentz could deliver quadruple value on his salary this week.
Wide Receivers
Tim Patrick vs. Philadelphia Eagles ($4,900)
Despite the return of Jerry Jeudy, Tim Patrick has continued to maintain a presence in the Denver Broncos' offense. While Jeudy got the bulk of the targets in Week 9, Patrick was the wideout who made the most impact, grabbing four receptions on five targets for 85 yards and a touchdown. The Broncos face the Philadelphia Eagles in Week 10, and I expect Darius Slay to shadow Courtland Sutton, freeing the field up for Patrick. He's a deep threat who capitalizes big on his targets, and I look for a repeat performance for him this week.
Jakobi Meyers vs. Cleveland Browns ($4,700)
"Touchdown Watch 2021" continues for Jakobi Meyers this season, as he officially set the all-time record with 1,523 receiving yards without a touchdown in Week 9 against the Carolina Panthers. The Cleveland Browns are a middle-of-the-road defense against the wide receiver position, giving up 35.53 fantasy points per game, but Meyers creates his value in targets and receptions. He's led or tied for the most targets in all but one game this season, and in PPR formats, that's gold. With questions in the backfield due to Damien Harris and Rhamondre Stevenson both being in concussion protocol, New England could be forced to throw more to stay in the game. And, what if, just what if, this is the week Meyers finds the end zone. You could watch minds explode while collecting your cash.
Michael Gallup vs. Atlanta Falcons ($4,000)
Giddy up, guys; Michael Gallup is back on the field this week facing an unremarkable Falcons secondary. Atlanta is giving up 36.04 fantasy points per game to opposing wide receivers, As I mentioned above, this matchup has the highest over/under of any game on the slate this week, setting up nearly every skill player for fantasy relevance. We're getting a discount on Gallup's salary due to his injury all season, but the dude is a baller. Even with Andy Dalton under center a good chunk of the season in 2020, Gallup put up 843 yards and averaged 14.3 yards per reception. We don't have a lot to go on this year, but Dallas is such a high-powered offense, I have no doubt Gallup returns value and then some.
Runnings Backs
Tony Pollard vs. Atlanta Falcons ($4,600)
I swear, I'm not trying to hype up the Cowboys this week after their terrible loss to the Denver Broncos in Week 9, but this matchup is just too tasty to not stack. Tony Pollard sticks out to me as a must-have value for a couple of reasons. First, Ezekiel Elliott got banged up last week, leaving with a bone contusion on his knee. While a bone contusion isn't as serious as a sprain, it's painful, and it could limit the number of snaps Zeke sees. Dallas has already operated in somewhat more of a split situation than they have in years past, and went Zeke went out in Week 9, the snaps shifted from the normal 70/30 snap share to a 50/40 snap share. Second, Pollard is averaging 5.6 yards per carry on the season, and he's got a good matchup against the Falcons. If Zeke is at all limited this week, look for big things.
Mark Ingram II @ Tennessee Titans ($4,500)
It came as a shock to some people on Tuesday afternoon when it was announced that the New Orleans Saints were trying out running backs. Apparently, Alvin Kamara got shaken up enough that the Saints are concerned about his availability in Week 10. Queue Mark Ingram! True, he only signed with the team two weeks ago, but he played on this team under the same head coach for EIGHT years! Since returning to the Saints in Week 8, Ingram is averaging 4.65 yards per carry, despite his age. The Tennessee Titans have allowed 4.5 yards per carry this season to opposing running backs along with 20.92 fantasy points per game, so, if Kamara doesn't go or is limited, Ingram is going to eat and smash the slate.
Brandon Bolden vs. Cleveland Browns ($4,400)
If it seems like all the running back values are there because of injury, it's because, well, they are. Damien Harris and Rhamondre Stevenson are both in concussion protocol this week, leading to speculation that they will not be available for Sunday's game against the Cleveland Browns. In the past two games, Bolden has been impressive on the carries he's received, averaging 6.65 yards per carry on just 12 opportunities. The Browns are on the tougher side when it comes to run defenses, but they are allowing 6.11 yards per reception to running backs. Bolden's value on the Patriots has come through his receiving ability, so I expect Belichick to utilize him there. You can't go wrong with a pass-catching running back in PPR formats (well, except for Kenneth Gainwell).
Tight Ends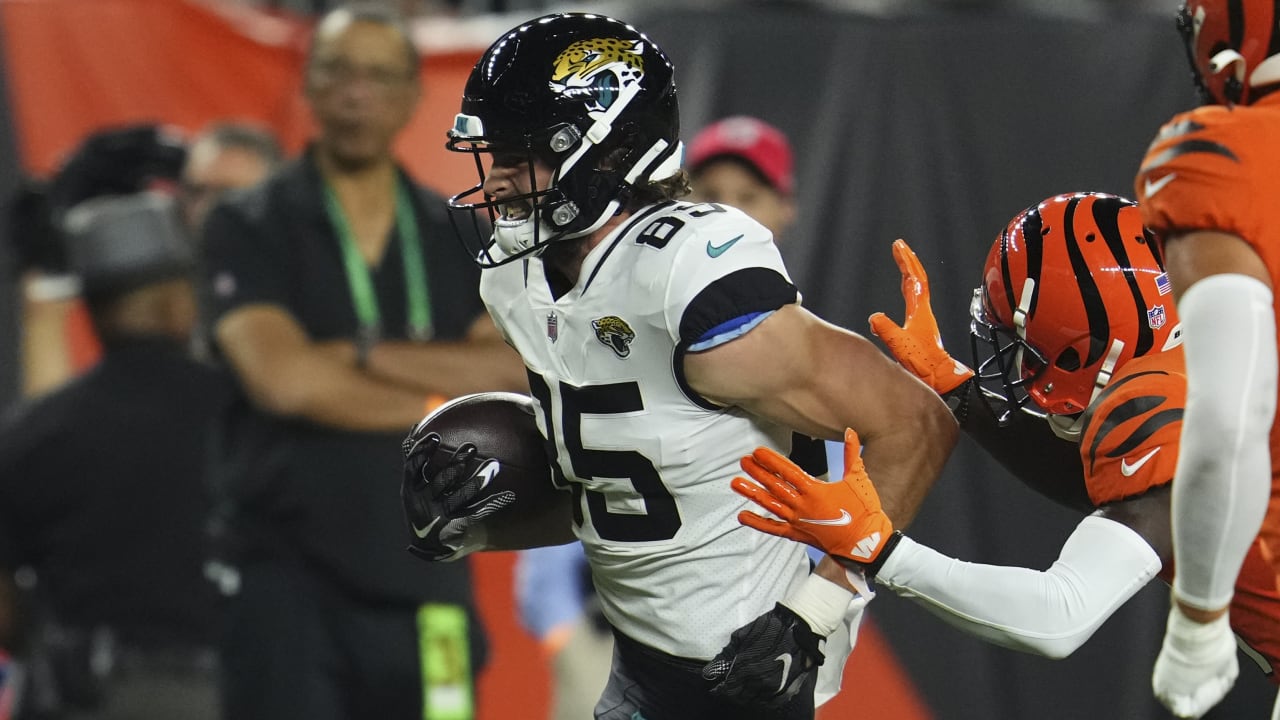 Dan Arnold @ Indianapolis Colts ($3,500)
Since the Jacksonville Jaguars' bye week, Dan Arnold has been the focal point of their offense. He saw 10 targets in Week 8 and a team-high seven in Week 9, despite playing only 57% of the Jags' offensive snaps. This week, Arnold faces the Indianapolis Colts who are giving up 16.6 fantasy points per game to the tight end position, 5th-worst in the league. If the target share continues to go his way, Arnold could smash value this week.
Hayden Hurst @ Dallas Cowboys ($2,800)
As with most of my tight end values, I need you to hear me out on this one. With Calvin Ridley being absent for the foreseeable future, I have the feeling that the Falcons are going to move Kyle Pitts out to a receiver and run 12 personnel sets. This sets up Hayden Hurst for a game that should return value and then some. The Cowboys allow an average of 14.08 fantasy points per game to the tight end position, but if Pitts is running as a receiver, all those points could conceivably go to Hurst. Call it a gut feeling, but in a game with a 54.5 over/under, can you blame me for stacking this game?
There you have it! Let me know what you think and if a player cashes for you this week by following me on Twitter @Britt_Flinn. Good luck!
---